CSA is a SEO Agency based in Johannesburg
Dominate Rankings with Laser-Focused SEO Strategy. Outshine Your Competition, Grow Your Business and Skyrocket Profits.
SEO Agency Consulting and Done for You Managed Service
Are you looking for an SEO company to boost your brand's visibility on Google? Do not fall for cheap tricks or easy results! Several SEO agencies in Johannesburg and South Africa will talk you into how they can help your business rank on Google's search engine and guarantee huge traffic within a few weeks. While it may sound great, it will do more harm than good in the long term.
CSA Digital / Sha-Izwe is a progressive digital SEO agency in Johannesburg that delivers exceptional SEO results for clients from different industries. As a skilled team of SEO experts, we understand how Google understands and rank websites. We have refined our SEO techniques over the years to suit the ever-evolving requirements of effective search engine optimization. We are confident you will love working with us and will be happy with the results of our work. We do not lock you into long term contractors giving you the flexibility to move on if you do not see the desired results.
Partnering with CSA means working with a reliable, trustworthy and transparent team of SEO professionals. We do not handball you between different managers, and you will never feel like just another client on the books. We will work with you and discuss every decision that we make. From on-site implementation to offsite SEO strategy, all SEO services will be tailored to your requirements to deliver sustainable results over a sustained period of time. When you nail your ranking on search results, you will be surprised at the potential it holds for your business whether you're based in Johannesburg or abroad.
What is SEO?
Search Engine Optimization, or simply SEO, is a digital marketing tool that increases your website's quality and quantity of search traffic. It comprises many different strategies used to help rank your website high on search results.
When about 90% of people today use the internet to search for products and services, not having a strong online SEO strategy in place can hurt your business. Our SEO experts are masters in creating SEO campaigns that will put your website high up in those search results.
Why Your Business Absolutely Needs SEO?
Regardless of the industry or the size of your business, here are some of the top reasons why you need SEO services to take your brand to the next level –
SEO Increases Brand Visibility
SEO Drives Website Traffic to Your Website
SEO Builds Credibility, Trust & Authority
SEO Help Understand the Voice of Your Audience
SEO Promotes Better User Experience
SEO Means Increased Engagement and Conversions
SEO Brings in New Opportunities for Your Business
SEO Helps You Stay Ahead of Competition
SEO is Measurable & Easy to Monitor
If you are wondering if your website needs SEO, the answer is clear – SEO is the best way to reach your marketing goals. When it comes to a strong SEO strategy, we specialize in understanding the unique needs of different brands and creating SEO strategies for you.
Get Found with Our SEO Services in Johannesburg
At CSA, we provide a comprehensive set of SEO services to drive your business' digital growth, which includes –
All SEO campaign starts with an in-depth audit of your website. We will define your SEO objectives and create a realistic strategy that will work with you. An overall analysis of your website's strengths and weaknesses to identify different factors that might be affecting your search positions. It will help fix all issues on your website and optimize it to drive higher rankings on search engines.
Keyword & Market Research
We take the time to understand your niche to boost ranking for specific search terms. Extensive keyword and market research help guide your SEO strategy so we can provide you with realistic projections and forecasts. Our experts will review the current keywords your website is ranking for, create your keyword wish list and perform additional research to build a list that makes the most sense for your website and your market landscape.
Content Strategy & Creation
Content strategy is the backbone is any marketing campaign. Our creative team includes copywriters, designers and developers who will help your brand get talked about in the media, blogs and industry publications. Our team will create content that your audience is going to love and Google will adore. We will
On-site SEO makes it easier for searchers to find your website and algorithms to crawl and index your pages. Our services are aligned with search engines' best practices to boost your website's trustworthiness. We optimize your content, HTML tags and use high-resolution images to enhance your online visibility and help you earn high-quality traffic.
Link building is a crucial component of any SEO strategy but is often overlooked or not given the time and expertise it deserves. To get the results you want, for your website to be successful, just any link won't make any sense. We have a dedicated link building team and have relationships with high-quality and relevant websites that will get people talking about your brand.
So, how are we doing? We will provide you with monthly reporting on analytics, visibility, conversions and revenue. Our detailed reporting will help you view every aspect of your campaign, from traffic summaries to in-depth conversion analysis. It will also enable you to understand user activity in your online business entirely.
Our SEO team has seen the Google Algorithm change over the years and have had time to study the algorithm to see how it responds to our internal A/B testing. Our specialised agency with a team of SEO experts who are based in Johannesburg, South Africa, London, Europe, Pakistan and Australia are able to provide a top SEO solution for large and small companies. SEO isn't a one-off project, it takes time to constantly tweak and measure changes and tests to improve and retain rankings over time. Our team tests and makes changes over time to the website to see how Google respond. Each clients website is unique and requires a hands-on approach to compile a versatile and comprehensive strategy that is unique to that website. With a monthly retainer, we'll stay on top of how your competitors are performing in relation to your rankings and make the necessary technical and content changes to your website to help improve your SEO ranking.
Google changes its ranking algorithm regularly, for example in June 2021 the new algorithm change is said to look at UX, content and web speed, but this is yet to be confirmed. Our experts keep on top of what's new by following news and interaction with other SEO agencies and experts around the world. The SEO retainer allows us to regularly review your website and make sure that none of the new Google's changes impacts your rankings and if they do, we update the website accordingly.
To improve SEO, we recommend that at least a few months of continual tweaking and optimising is done to rank your website higher on Google. In the meantime, we recommend our Google Ads service where our qualified team will achieve the best possible results on Google Ads.
We utilise Google My Business to assist with the SEO objectives. Our clients see a lot of leads come through their Google My Business listing.
Some of the tools we use to monitor and optimise your website:
June 2021's algorithm update is said to look at the signals below: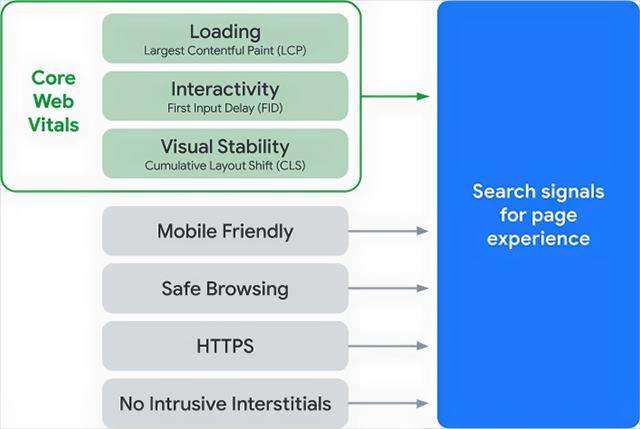 Tips to establish trust on your website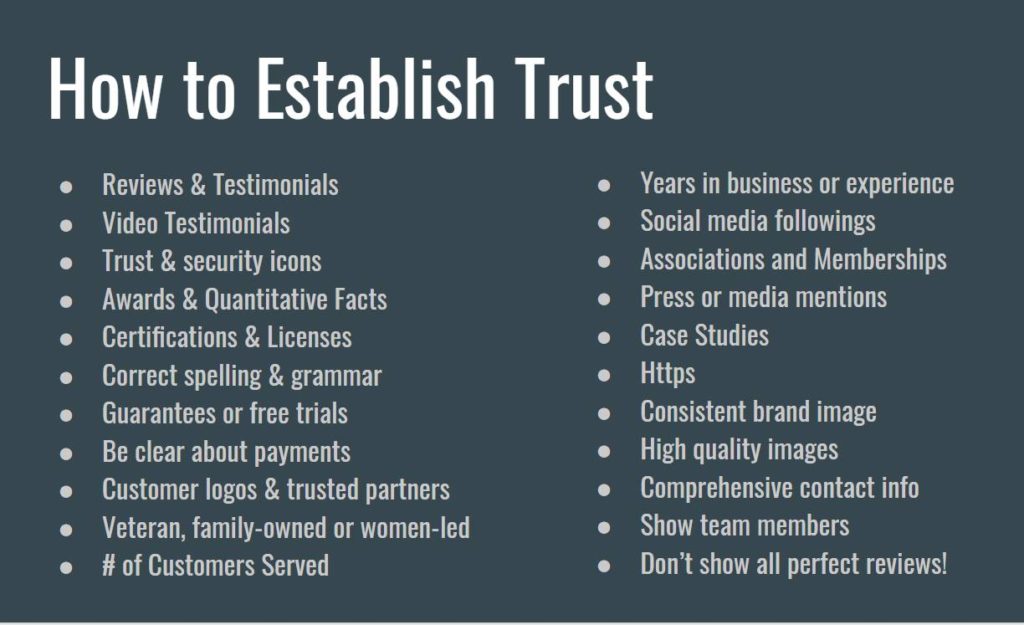 Ready to Grow Faster? Get Free SEO Audit!
We do not believe in a one-size-fits-all approach. Our SEO services will be unique to your business and are based on decades of research and scientifically proven data to get real results and the highest ROI possible. Get in touch with our SEO experts and see how fast we can push your website to the top of the search engine.
Competitor Audits
We will provide an competitive SEO audit report to ascertain where your company may need website improvements to raise your SEO or where we can assist in driving organic traffic to your website that can be converted into enquiries.
On Page Optimisation
Based on our audit, we will address issues on your website which could be blocking the Google Bot. This may include content edits, changing the title and meta description or updating your robots.txt file.
PR Link Building
We engage with publications to receive a mix of do-follow and no-follow links. The goal is to achieve high-quality vs high-volume links. Google penalises sites with too many low-quality or spammy links. We have a link outreach team who earn them ethically as well as purchasing quality links from our suppliers. We use Moz's domain authority to measure link quality.
On Page Error Fixing
This is where we assess the website for duplicate content, meta tagging, low-quality content, sitemaps and the robots.txt file. This is linked into Google Webmaster Tools and Google Analytics where we use various software monitoring tools.
CharlesSmithAssociates/Sha-Izwe is an inbound marketing and SEO agency focusing on PR media relations and social / digital media marketing, established in 1987 is based in Johannesburg, Cape Town, Perth and London. 
Before launching a digital campaign, research needs to be done into analysing the keywords used to access your website as well as reviewing analytics. We are able to track website visitors to see which keywords were used to access your website and where they exit your website. This helps to optimise websites and  to keep people as engaged as possible. A/B testing plays an integral part in any SEO campaign.
For example, we will make website changes, and analyse Google's response by monitoring the website's ranking. Analysing competitor SEO rankings also plays an integral part in the overall SEO strategy. This helps to discover new link-building opportunities and to improve On-page (website) optimisation. 
Our team keep fully up to date with changes to Google's SEO rules. Website rankings are continually being downgraded by Google as a result of the rules being changed. These challenges can only be resolved by editing the text, or making back-end changes to the website.
Some companies we are privileged to be working with: