Google My Business Optimisation Service
The buyers journey starts at Google
About our Google My Business Optimisation Service
Google is fast becoming a competitor to TripAdvisor and Yelp. Already millions of people rely on Google My Business to recommend restaurants, hotels, fuel stations, and retail outlets. It is essential to use this tool and effectively manage it daily with promotions, events or announcementst. We employ innovative and effective optimisation techniques to raise your listing on your GMB listing. This includes Google Search and Google Maps Search and Recommendations. We use PR to drive links to the listings which help to rank the listing in the map pack as well as various strategies to increase interaction on the listing. To rank your website in Google, we recommend our Google SEO service.
We will optimise and manage your Google My Business listing
Address
The Google Listing helps your visitors find your location seamlessly and easily without getting lost or having to ask for directions.
Telephone
Instead of calling the Yellow Pages, people Google your company name and find your Google Places listing and call you directly from there.
Hours
Your operating hours may vary from day to day and on public holidays. Google Places is a great tool for letting your customers know your trading hours.
Promos & Specials
Whether it is a promotion at a restaurant or buy-one get-one free – Google Places is a great way to share specials with visitors searching for you on Google.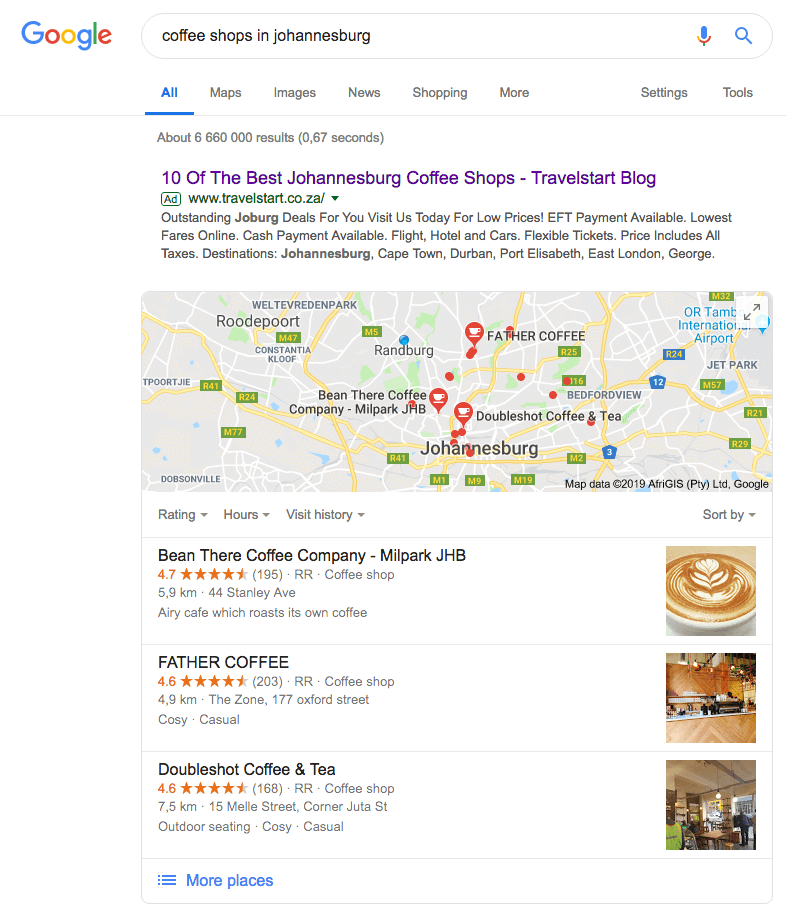 Some companies we are privileged to be working with: