CSA is a SEO Agency based in Johannesburg
We use ethical white-hat techniques to rank your site on Google
SEO Consulting & Managed Service
For years we have seen the Google Algorithm change and have had to study the algorithm to see how it responds to our A/B testing. Our specialised team of SEO experts who are based in South Africa, London, Europe, Pakistan and Australia are able to provide a top SEO solution for large and small companies. SEO isn't a one-off project, it takes time to constantly tweak and measure changes and tests to improve and retain rankings over time. Our team tests and makes changes over time to the website to see how Google respond. Each clients website is unique and requires a hands-on approach to compile a versatile and comprehensive strategy that is unique to that website. With a monthly retainer, we'll stay on top of how your competitors are performing in relation to your rankings and make the necessary technical and content changes to your website to help improve your SEO ranking.
Google changes its ranking algorithm regularly, for example in December 2020 the new algorithm change is said to look at UX, content and web speed, but this is yet to be confirmed. Our experts keep on top of what's new by following news and interaction with other SEO agencies and experts around the world. The SEO retainer allows us to regularly review your website and make sure that none of the new Google's changes impacts your rankings and if they do, we update the website accordingly.
To improve SEO, we recommend that at least a few months of continual tweaking and optimising is done to rank your website higher on Google. In the meantime, we recommend our Google Ads service where our qualified team will achieve the best possible results on Google Ads.
We utilise Google My Business to assist with the SEO objectives. Our clients see a lot of leads come through their Google My Business listing.
Some of the tools we use to monitor and optimise your website:
December 2020's algorithm update is said to look at the signals below: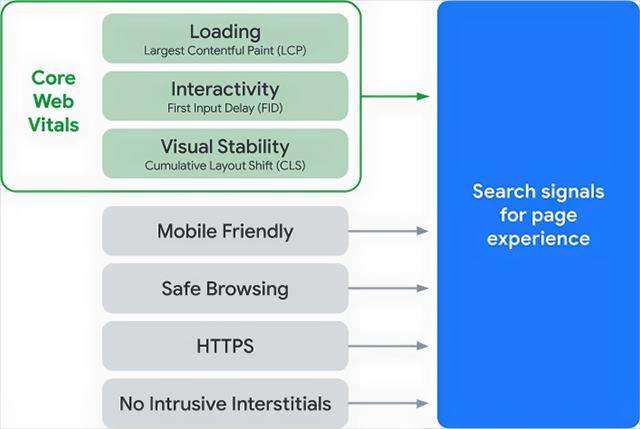 Tips to establish trust on your website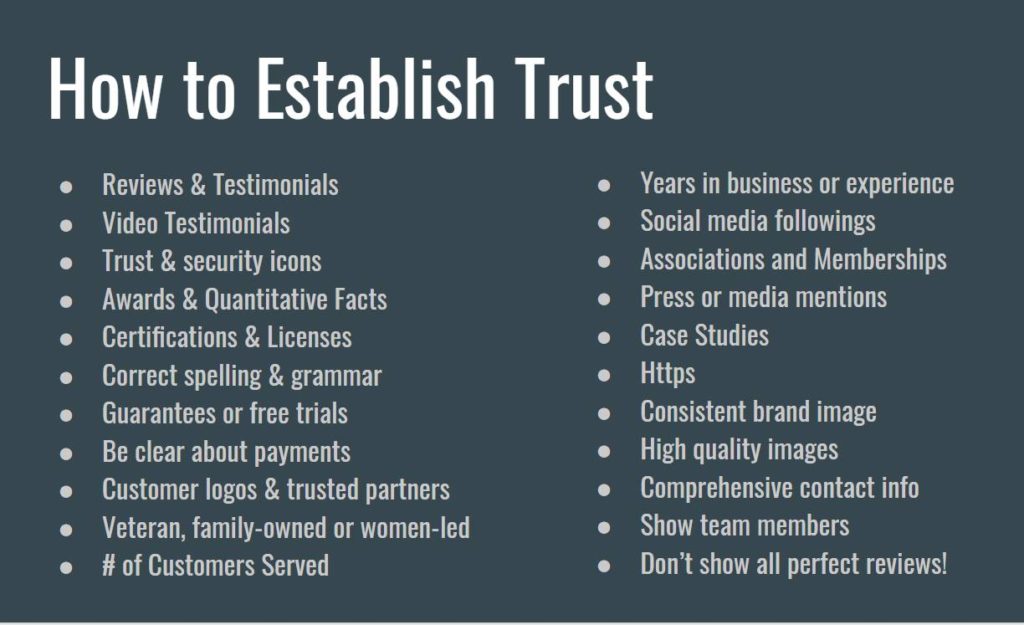 Free Audits
Contact us for an SEO audit report to ascertain where your company may need website improvements to raise your SEO or where we can assist in driving organic traffic to your website that can be converted into enquiries.
On Page Optimisation
Based on our audit, we will address issues on your website which could be blocking the Google Bot. This may include content edits, changing the title and meta description or updating your robots.txt file.
Link Building
We engage with people to receive links. The goal is to achieve high-quality vs high-volume links. Google penalises sites with too many low-quality links. We do not buy links but earn them ethically, using Moz's domain authority to measure link quality.
On Page Error Fixing
This is where we assess the website for duplicate content, meta tagging, low-quality content, sitemaps and the robots.txt file. This is linked into Google Webmaster Tools and Google Analytics where we use various software monitoring tools.
CharlesSmithAssociates/Sha-Izwe is an inbound marketing agency focusing on PR media relations and social / digital media marketing, established in 1987 is based in Johannesburg, Cape Town, Perth and London. 
Before launching a digital campaign, research needs to be done into analysing the keywords used to access your website as well as reviewing analytics. We are able to track website visitors to see which keywords were used to access your website and where they exit your website. This helps to optimise websites and  to keep people as engaged as possible. A/B testing plays an integral part in any SEO campaign.
For example, we will make website changes, and analyse Google's response by monitoring the website's ranking. Analysing competitor SEO rankings also plays an integral part in the overall SEO strategy. This helps to discover new link-building opportunities and to improve On-page (website) optimisation. 
Our team keep fully up to date with changes to Google's SEO rules. Website rankings are continually being downgraded by Google as a result of the rules being changed. These challenges can only be resolved by editing the text, or making back-end changes to the website.
Some companies we are privileged to be working with: